ABOUT US


THE INNOVATION
Life is easier when you know "how to"? Making the world easy through innovative technological ideas is what OFIYAA represents. We set out to create the perfect technological display solution that will make your work simpler while creating the experience you will love. Simplicity and convenience are our core values at OFIYAA, and our team constantly works to ensure that it is made a reality via the perfect display.
We work with a team of seasoned, experienced, and qualified engineers, designers, and other tech experts in related fields to research, design, and develop the best multi-screen laptops. OFIYAA focuses on building the perfect triple-screen laptop that can improve and enhance productivity at a significant rate, about 50%.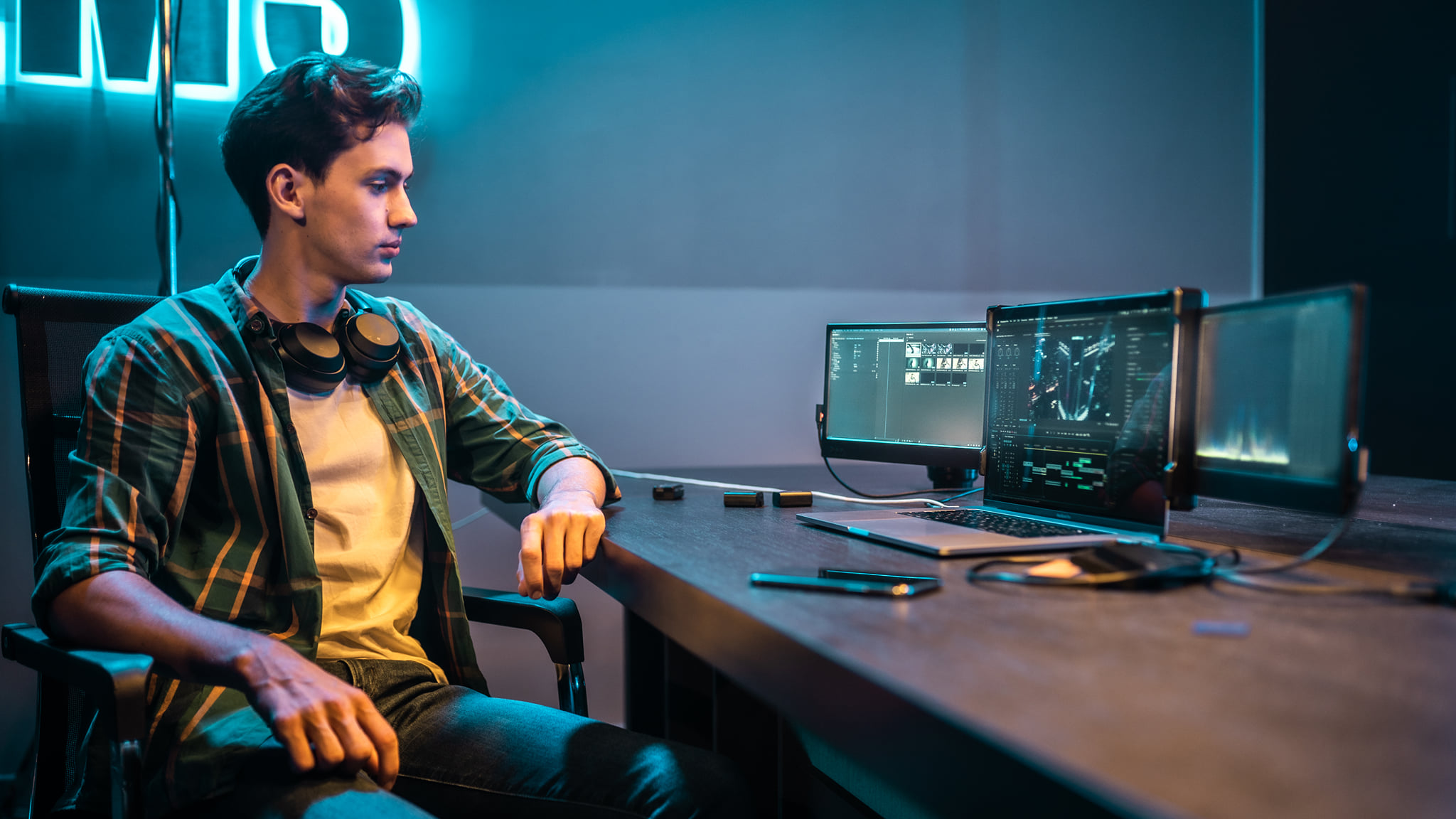 OUR PRODUCT
OFIYAA deals in new, innovative display equipment development. Products include multi-screen monitors; double-screen and triple-screen monitors, designed to enable working across different screens at once. This 3-in-1 provides room to run different applications, performing various operations or tasks, and allow enough space to operate together.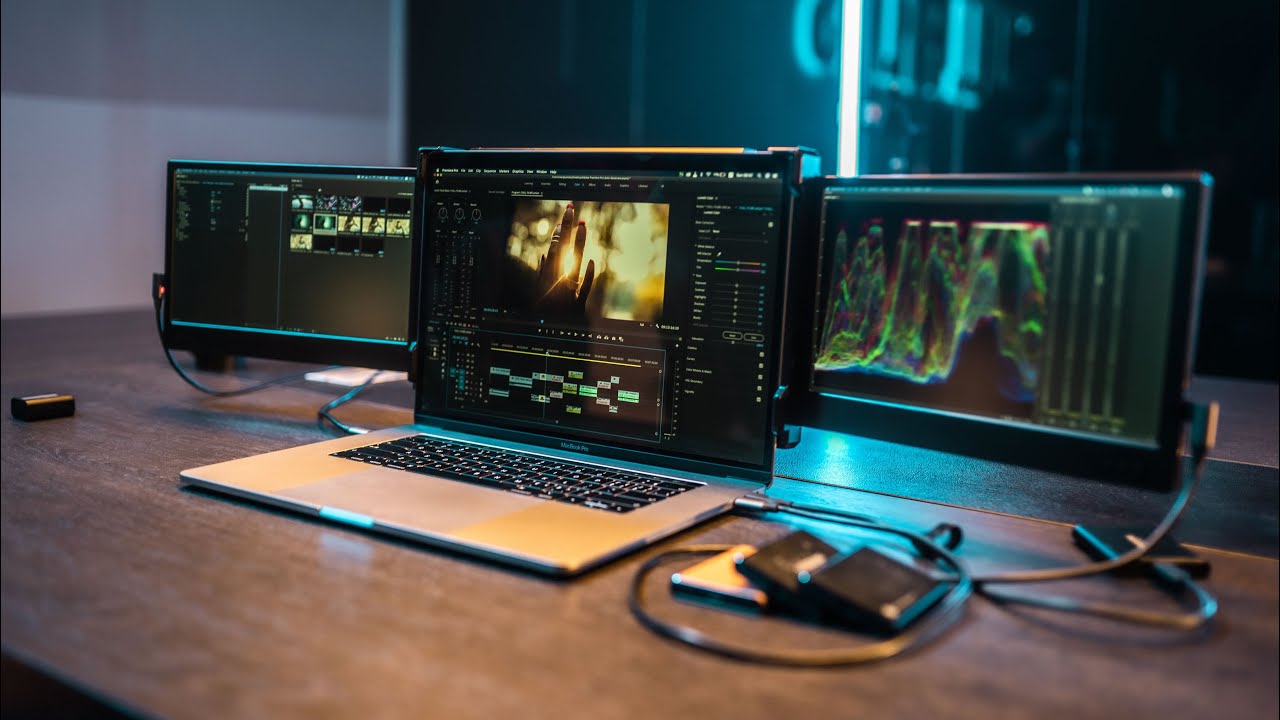 Designed by tech-savvy developers for compatibility with USB/HDMI/TYPE-C ports for versatile use with different devices. Crafted for professionals and individuals who intend to achieve simplicity and convenience while at work.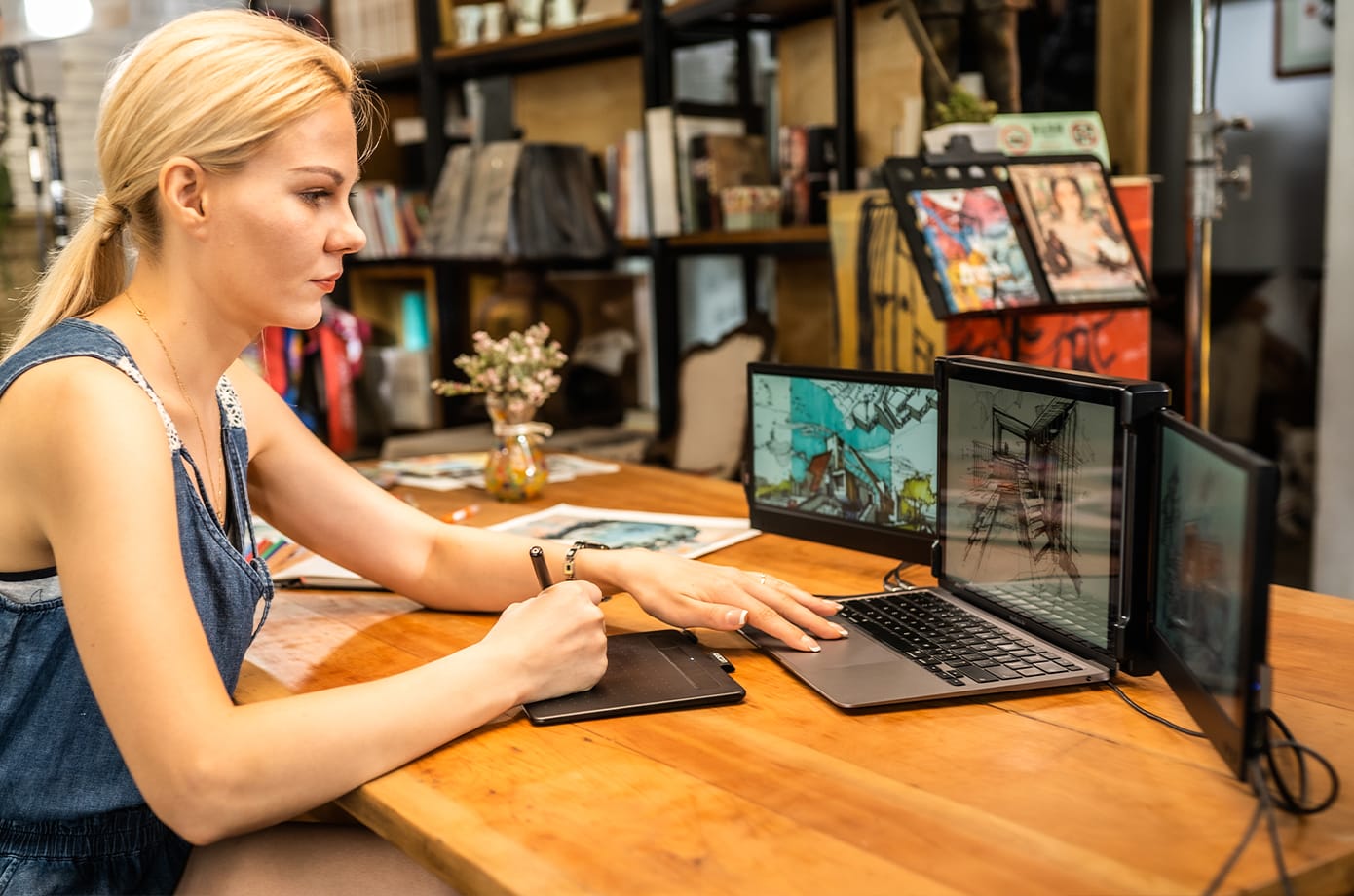 OUR COMPANY
We are focused on continuous growth whilst providing customers with the best in display equipment. Our R&D centers are fully equipped with modern testing laboratories to improve overall performance. Founded in 2015, OFIYAA has grown to become a multi-national brand that cuts across different continents from Asia to Europe.
We are founded to create value through the development of indispensable multi-functional display devices you will appreciate. Since its inception, we've been committed to the development of digital display equipment with years of experience in the LED display and lighting field.
Email:

[email protected]

[email protected]