OFIYAA: Portable Triple Screen Laptop Workstation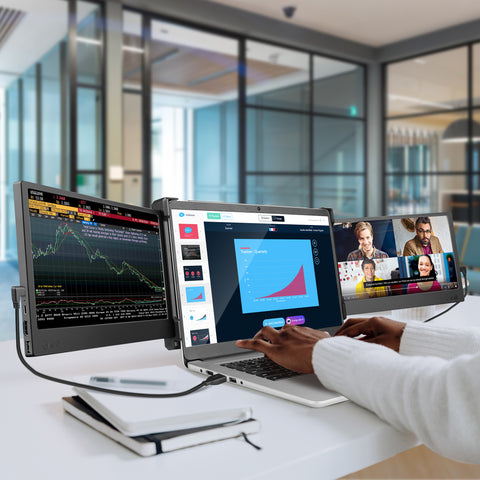 Too many tasks on a single screen may drive you crazy!
Our work is inseparable from the computer, programming, animation production, stocks, presentations, video editing… and many other tasks. A single screen may not meet all your needs and affect your work efficiency.
It is not that your computer is not powerful enough, but that everyone has to do a lot of tasks. You need multiple screens on your computer to build your own mobile workstation in a simple and convenient way.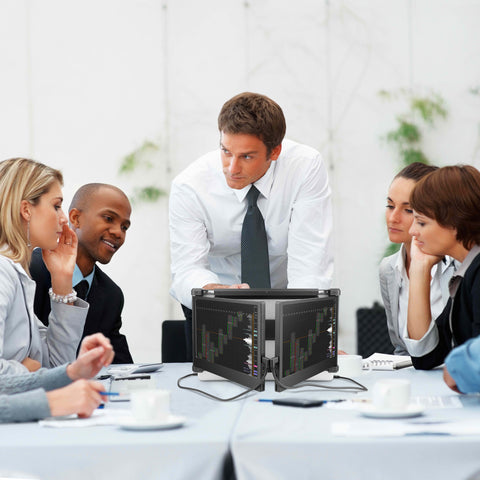 OFIYAA is a multifunctional and portable dual screen laptop monitor that allows you to quickly build a personal mobile workstation and work anywhere efficiently. Turning one computer into three, you can view the content on three screens at the same time, which can increase your productivity by up to 50% and realize efficient multitasking.