OFIYAA Tri-Screen Laptop Workstation
Mar 31, 2021 by OFIYAA Tri-Screen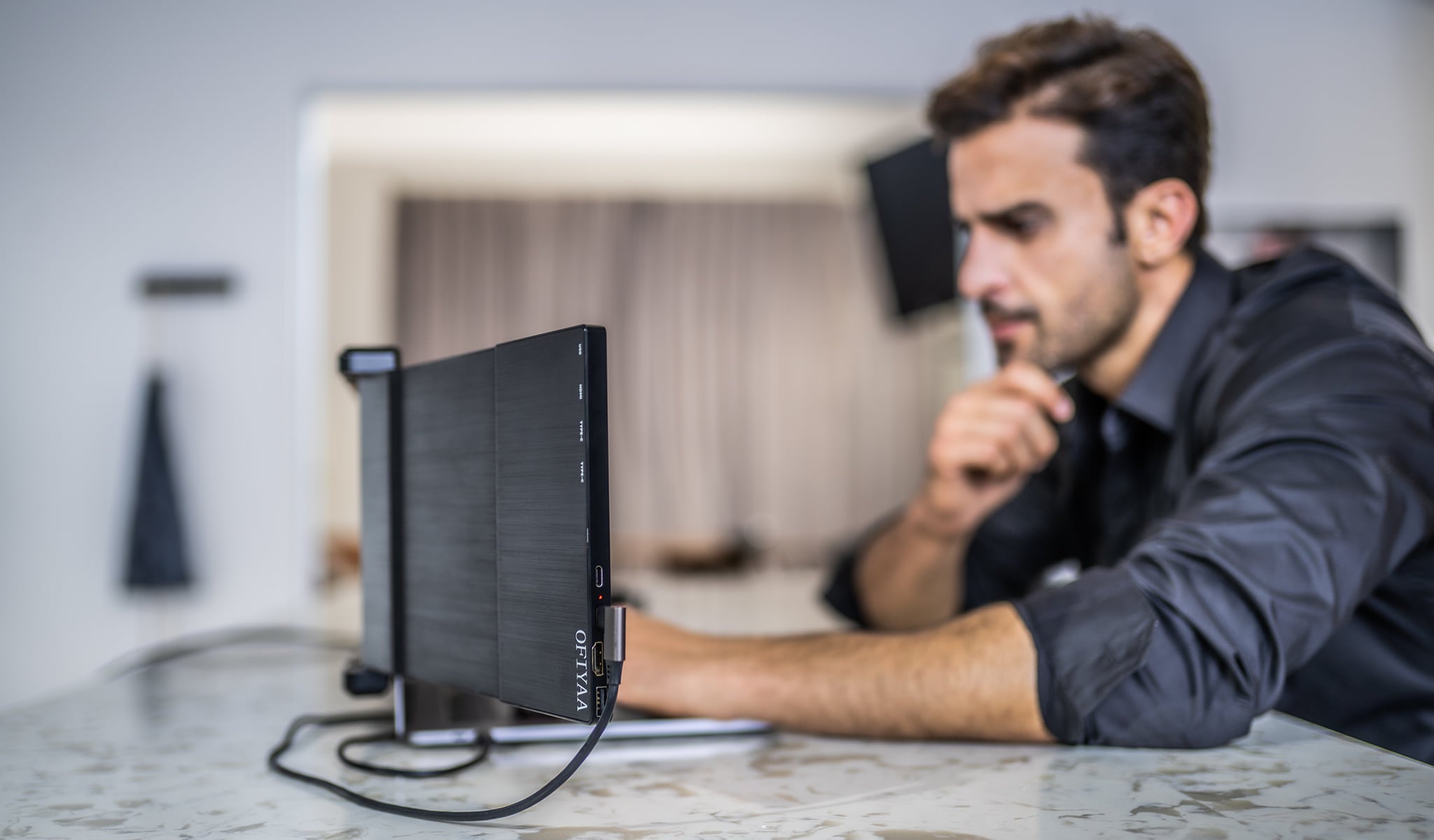 Ofiyaa is a new triple screen laptop workstation created to provide you with an extended desktop, enabling you to spread out your applications yet still work remotely directly from your laptop.
In a world where remote work is increasingly prevalent, maintaining productivity on-the-go can be a challenge. Ofiyaa was created to fix that. Bring the convenience of external monitors from the office with you on the road, on a plane, or in a coffee shop in a compact, portable, and lightweight all-in-one package.
Equipped with two ultra-thin, lightweight slidable screens, Ofiyaa is there when you need it and hidden when you don't. Using power directly from your laptop, Ofiyaa frees you from relying on outlets. The proprietary removable universal mount frees you from taking up valuable desk space. Setup and teardown takes just seconds, allowing you to move from space to space with ease. Ofiyaa is the ultimate tri-screen laptop accessory."
The dual screen workstation slips neatly behind your laptop screen adding two extra screens and expanding your desktop area. The screens are compatible with both PC and Apple Mac systems and fit laptops with screens from 13 to 17 inches in size. The screens are powered via a Micro USB connection and connect to the USB port on your laptop.