Benefits of Using a Monitor
Nov 10, 2021 by OFIYAA | Portable Tri - Screen Laptop Workstation
id you know? A popular study says, "Working with more than one computer screen results in considerable production gain." Using a dual monitor is one of the proven and easiest techniques to increase productivity.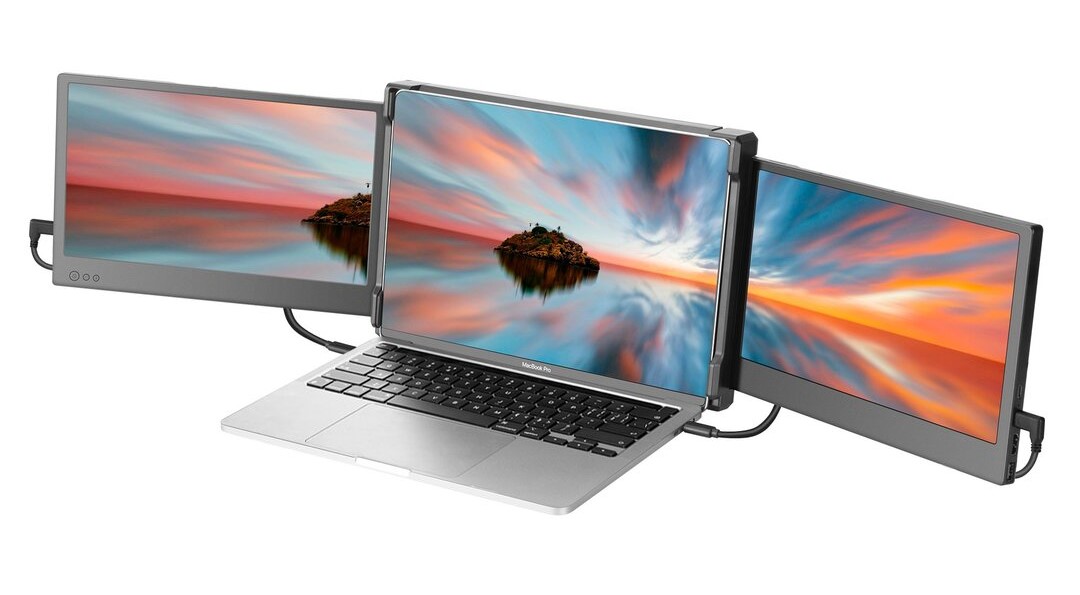 If you are looking for more reasons to buy a dual monitor, we have highlighted some substantial benefits below. Read on…
Enhance Your Workflow
When you attach a dual monitor with a computer, you double up your workspace. More workspace means fewer chances of productivity and data loss. Your dual monitor will keep the work flowing.
Compatible with Multiple Devices
Be it a laptop or a mobile device; dual monitors work well with all types of devices. You can expand your work screen and work comfortably on the expanded area.
Optimize Your Work Performance
Dual monitors boost your productivity, sure! But, there are some other benefits attached to them. Such as easy navigation through multiple windows, swapping between different applications, and display of more content.
Using Dual Monitor is a No-Brainer
Anyone who is already well-versed with computers can use dual monitors. When you have the know-how of using computers, you can easily expand your screen with a dual monitor; you'll find it extremely easy to use.
More Space
Dual monitors mean more space for you to keep your stuff organized. In addition, when everything on your screens is well-managed, there will be fewer distractions to drain your attention.
Last Words:
So, now you know the advantages of using a dual monitor! Believe it or not, working smarter is way better than working harder.
Ready to work smart? It's time to introduce a dual monitor into your life. When it comes to selecting a versatile, efficient, and portable dual monitor, you can never go wrong with OFIYAA Tri Screen.